Design Thinking is the Future of HR
Jodi Brandstetter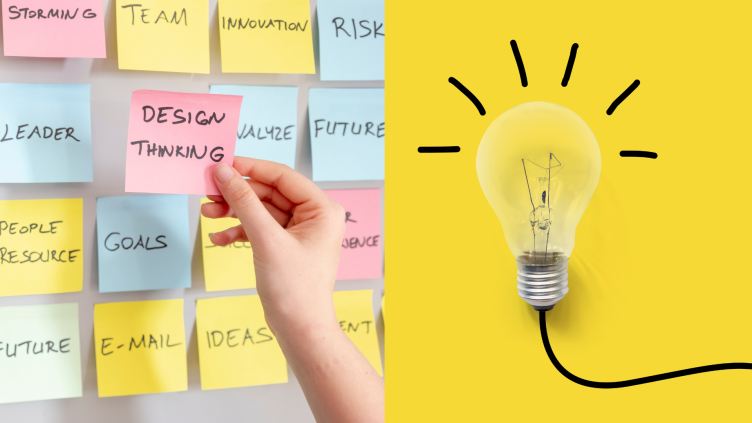 Over the past few years, organizations have come to recognize the significance of Human Resources, especially with the emergence of new technologies like AI.
In the recently released 2023 HR Trends Report by McLean & Company, the top two priorities identified were recruiting and providing an exceptional employee experience. While technology can significantly improve these aspects, HR's proficiency in technical skills, including digital literacy, data literacy, brand & marketing, and design thinking, was reported as the lowest in the study.
To increase their value to the organization and create effective solutions for the future of work, HR needs to improve their technical skills and use a methodology that ensures solutions are focused on both the people and the business.
Design thinking is the best methodology for this purpose.
Design thinking enables HR to understand the audience, i.e., candidates and employees, while ensuring that the solution is feasible and viable for the organization, i.e., implementable and budget-friendly.
By using design thinking to make decisions regarding technology, processes, and experiences, HR can increase its strategic influence on the business and enhance HR outcomes.
Becoming a design thinker is crucial for HR transitioning from a cost center to a strategic partner.
How can you learn design thinking?
Fortunately, there are several options to learn design thinking. When I decided to become a Design Thinker, I completed my Advance Certification through IDEOU.com. I enjoyed the courses. However, what is lacking is the experience of using the methodology to tackle HR challenges.
To address this gap, I established By Design Brainery an online academy that helps HR professionals become innovative problem solvers using design thinking. Our cohort-based courses allow you to complete them on your schedule while connecting with like-minded HR professionals. All courses offer SHRM Credits.
There are 3 different design thinking courses you can choose from:
Design Thinking 101

- 3 day introduction course to design thinking
HR By Design

- a 4-week design thinking course focused on solving HR challenges
Hire By Design

- a 6-week design thinking course focused on solving Hiring Challenges
Our next cohort courses begin in the fall. Join us to become a design thinker this summer and gain skills to advance your HR career.