5 Year Entreprenuer Anniversary
Jodi Brandstetter
On April 1st, 2018, I started my entreprenuer journey. I founded Lean Effective Talent Strategies and started helping businesses with recruiting and creating hiring processes with design thinking.
It has been one long strange trip. And I have learned so much about myself, about business and about life. I wanted to share my findings and hopefully help you with your long strange trip!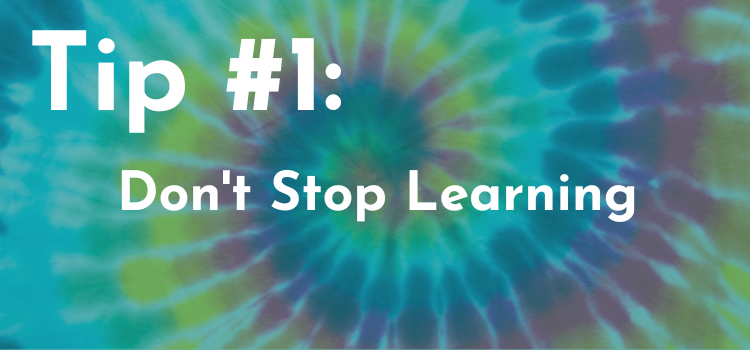 Like most entreprenuers, I only knew my area of focus when I started my business. I had to learn all about starting, building and maintaining a business. I am a doer who must do before she delegates. So I took the time to learn all about accounting, finance, sales, marketing, etc. And I failed multiple times and just kept trying.
No matter what you do in life make sure you take time to continue to learn something new. You never know what will come from the learning. I learned how to publish a book and I made that a business. The sky is the limit when you stay open to learning.
My inner critic is an asshole who likes to ruin all of my fun. I have doubted myself or second guess myself throughout my entreprenuer journey. And I realized that I am the person that I need to build my confidence. No one else can do this for me.
In the past 10+ years, I have gone to therapy. I started therapy so that I could continue to get my anxiety medication. It was a must with my psychiatrist. I now go to therapy to take care of myself. My therapist helps me with my anxiety, my PTSD, my business and my family. All conversations are on the table.
With her help, I am learned how to be my own champion. I love myself unconditionally. I am willing to be vulnerable when I need to be. I am willing to have hard conversations. I fight for me and my sanity. Now this is a work in progress. Like I said my inner critic is an asshole and very persistent.
Take the time to understand you, love you and champion you. Go to therapy, church, girl's night...whatever helps you take care of you.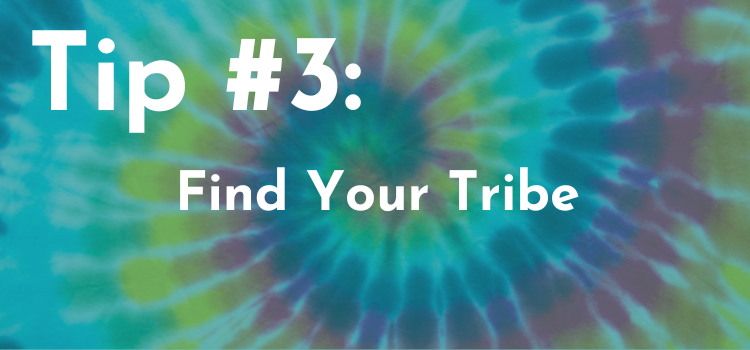 I'm Miss Independant and a bit of a loner. I love to help others and hate for others to help me. Sound familiar to you? I also over share when I am trying too hard to make friends and make things uncomfortable. Sound familiar to you?
If you said yes to either of these, then I get you. We are similar creatures.
Finding my tribe has been hard for me. But I am working on this everyday. I look for individuals who either understand what I am going through (entreprenuers, similar field, introverts who pretend to be extraverts or type a crazy) or people who get me out of my box (extraverts and opposite of me!).
It is important to have people you can rely on and talk to. This is so important if you are a soloprenuer or business owner. It can feel like you are stranded on an island with no bar in sight!
I try to connect with people when I can and get to know them. And sometimes I make a connection and add a person to my tribe.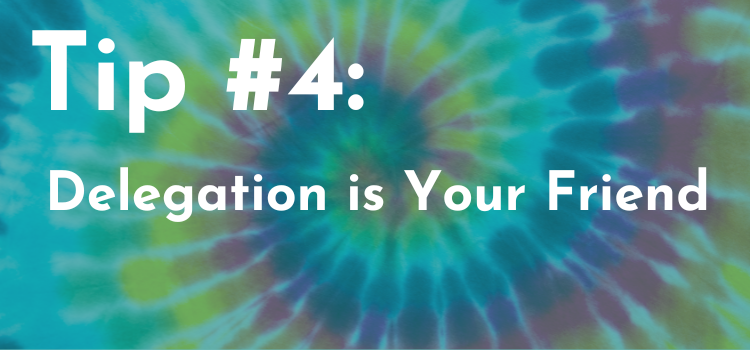 I am a doer; I love to learn how to do anything and everything. But my time is priceless and there are tasks that I do not have to do. And this is where delegation comes in. This is the hardest item on the list for me. And I am learning every day how to do this.
What I realized is that I had to find someone who understood me, my quirks and my system. Once I found that person, I was able to delegate items off of my list. And it feels great (once I do it).
My time is priceless. I have gifts that I need to be sharing with the world. If an item is not one of my gifts, I need to have someone else do it for me. I still believe that some tasks are my gifts when they are not my gifts. It is definitely a process to go through to understand what you are meant to do versus not do.
Take the time to figure out your true gifts and find your person who can handle the tasks that are not on your list. This can help you make the impact you want to make in the world.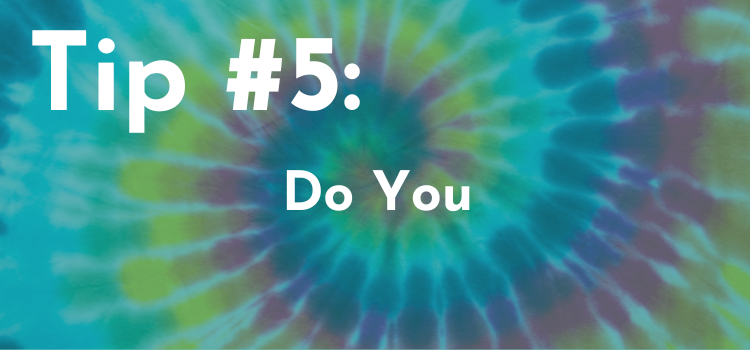 One of my first gigs as an entreprenuer was at a hospital where I was a maternity recruiter. I managed a recruiter's job while she was on maternity leave. I got to know her during training and one thing she would always say was "Do you." And this phrase has stuck with me.
We are all unique and none of us are exactley the same. So why do we always try to be like someone else?
At my daughter's talent show, one of the students sang a song that nailed this. It is the Girl in the Mirror by Bebe Rexha. It talks about wanting to be you and no one else. Such a powerful song.
Check out the song and lyrics below.
As I move into my 5th year as an entreprenuer, I am going to remember this:
I want to be the girl in the mirror..the brave, loving, kind, smart and beautiful girl who can share her gifts and help others.
Cheers to another 5 years of my entrprenuer journey.
~Jodi
"Girl In The Mirror"
(from "UglyDolls" soundtrack)
I'm tired of my thoughts
They weigh me down
Feels like I'm drowning
I'm tired of my flaws
They fill me with anxiety and doubt
Honestly, I'm done with hating pictures of myself
And tryna be like everybody else

I wanna be like, look like
The girl in the mirror
Wanna act like, dance like
No one's watching her
I could try to
Be just like you
But I wanna be like me
The girl in the mirror
The girl in the mirror
The girl in the mirror

I'm sick of the likes and followers everyone's counting
I'm sick of the lies
Smiling but I'm crying inside
Honestly, I'm done with hating pictures of myself
And tryna be like everybody else

I wanna be like, look like
The girl in the mirror
Wanna act like, dance like
No one's watching her
I could try to
Be just like you
But I wanna be like me
The girl in the mirror
The girl in the mirror
The girl in the mirror

Wanna wake up, no make-up
And still think I'm beautiful
Wanna smile like I mean it
And finally be comfortable with me
Finally be comfortable with me
Oh

I wanna be like, look like
The girl in the mirror
Wanna act like, dance like
No one's watching her
I could try to
Be just like you
But I wanna be like me
The girl in the mirror
The girl in the mirror
The girl in the mirror
(The girl in the mirror)
The girl in the mirror